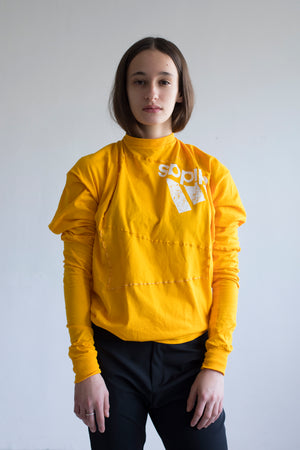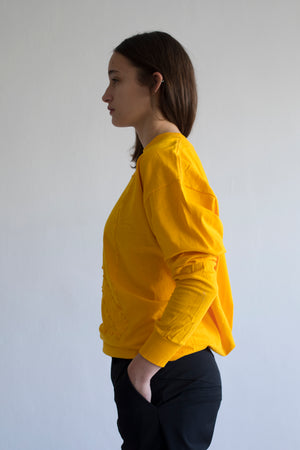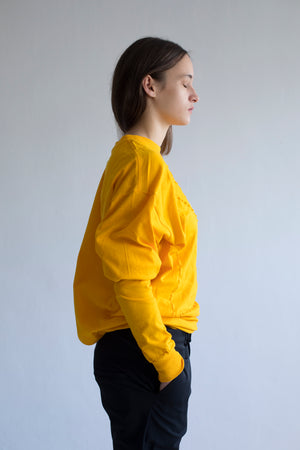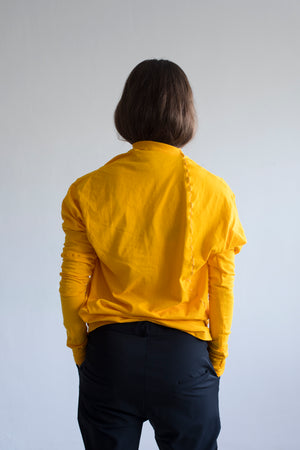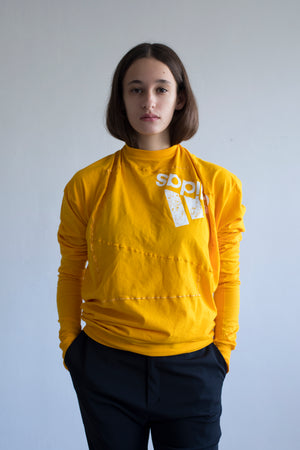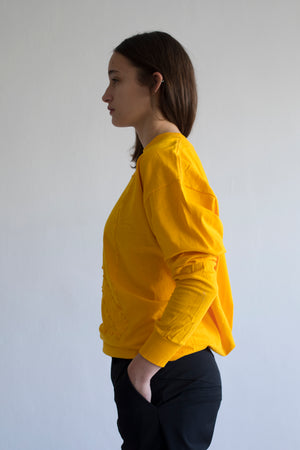 SLIP KID- YELLOW, LONG SLEEVED COTTON SHIRT
MAKE: HANDMADE WITH UPCYCLED ADIDAS T-SHIRTS. ORIGINAL COLOR. 100% COTTON. LONG, STYLIZED SLEEVES. 
ONE-OF-A-KIND, UNIQUE, UNISEX, LONG SLEEVED SHIRT MADE IN TEL AVIV. SHIPPED WORLDWIDE.
U can return this garment for up to two weeks from the day you purchased it.in this case ,you will pay the shipping back and get: a full refund, exchange, or have store credit. 
.